Beauge Foundation Celebrates Christmas
Let's Feed Them With Love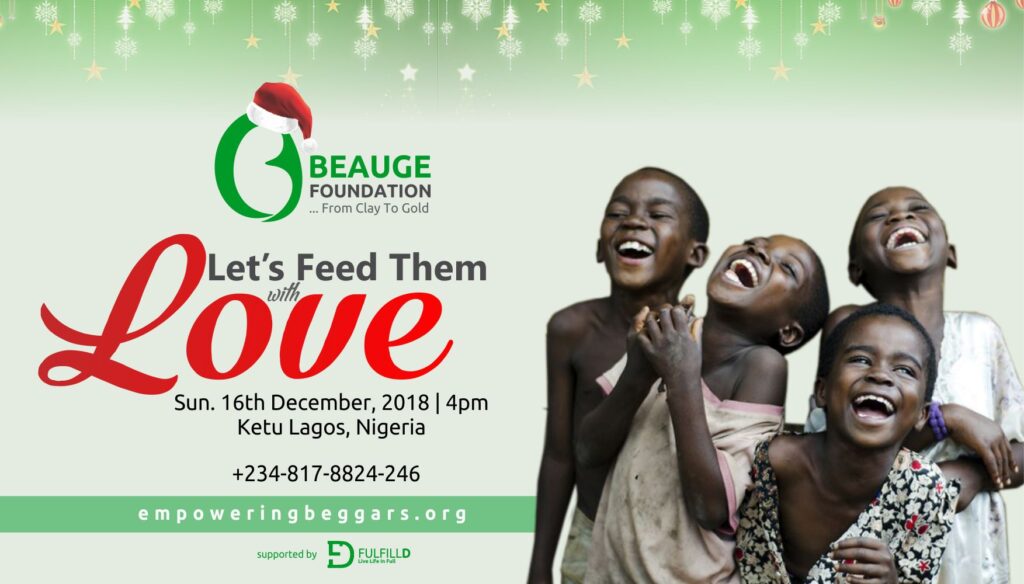 It was a great success as we shared God's love with the beggars at Ketu, Lagos Nigeria. Everybody investment into beggars empowers the economy. Together we can eliminate abject poverty by empowering beggars.
#empoweringbeggars
Beauge Foundation Celebrates Christmas because we don't care if they have not had a bath in a year , a month or a #week because love doesn't care …
At BeaugeFoundation loving and #empoweringbeggars is what we do because every #investment into them #affects the #economy and #humanity for good.
Do you care?